Send Automatic Invitations & Reminders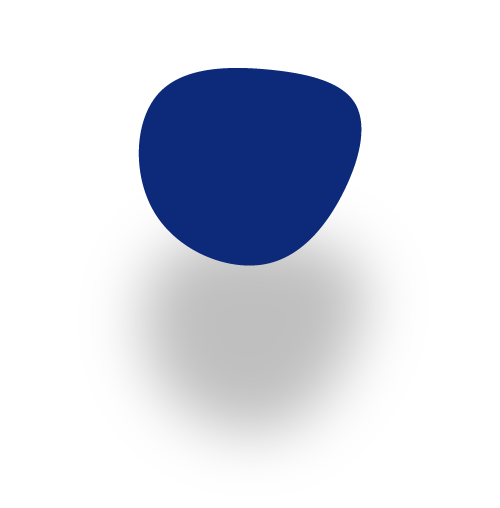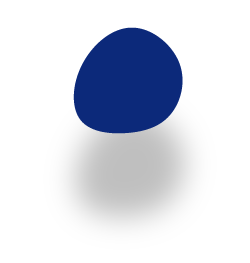 Follow up with baptism candidates by automatically sending a personalized postcard as soon as they request information.
Simply tell ChurchStamp when to send, which template to use, and what personalized information you want on the card.
Then, voila! A personalized postcard will be generated automatically and mailed directly to the baptism candidate's address.
Give them quick info about their baptism date, show support, and make them feel special all at the same time.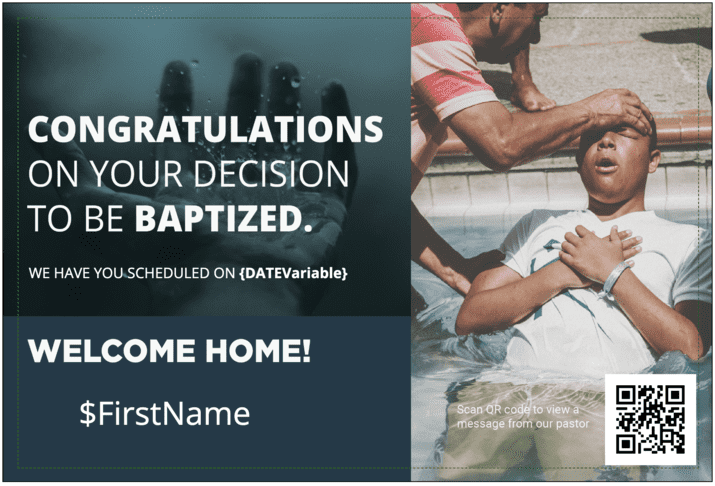 Wait, you mean I don't have to spend endless hours reminding people of baptism?
ChurchStamp can streamline the process.
Make it Personal
Using our simple online template designer it's easy to add any variable you want to personalize your postcards such as a person's name, the date and time of their baptism.
ChurchStamp can pull variables directly from an online form, a spreadsheet, or even your church database to make it simple.