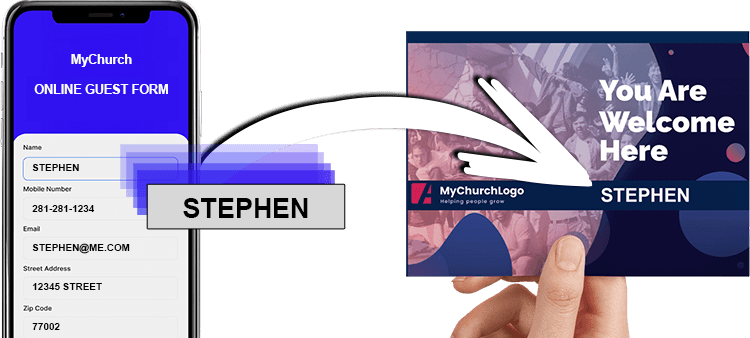 Automatically Send A Postcard When A New Form Is Submited.

Using zapier.com you can easily connect your existing event registration forms, volunteer interest forms, or new guest forms to ChurchStamp.
Then, when a new form is submitted we'll automatically generate and send a personalized postcard with relevant information using your chosen template.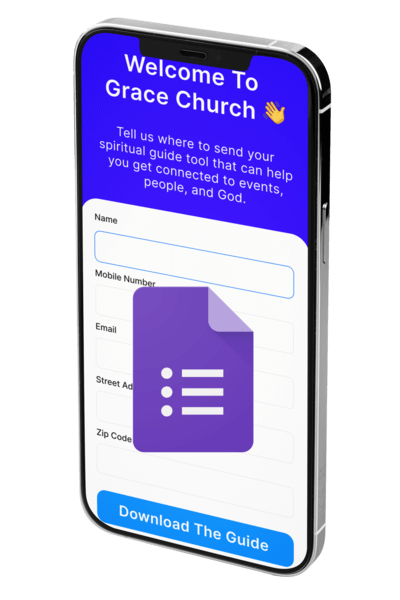 Duplicate Data Input? Not With ChurchStamp!

No need to re-enter data that has already been received online.
With ChurchStamp integrations you can link your forms to our revolutionary direct mail technology so postcards get sent without the duplicate data entry or administrative work. Your admin staff will thank you.
Integrating Google Forms is simple.


Use your existing Google Forms, or create new forms for event registration, volunteer interest, new guests, baptism sign-ups, kids ministry, etc. 

When a new form is submitted ChurchStamp will generate and send a personalized postcard using your chosen template to the new guest, event registrant, or volunteer.  
Start Automating Form Follow Ups